Part of the Ogden-Clearfield, UT Metropolitan Statistical Area as well as the Salt Lake City-Provo-Orem, UT Combined Statistical Area, Davis County is the third-most populated county in Utah. Farmington is the county seat and the largest city in Davis is Layton. Davis County has a total area of 634 square miles, of which 299 square miles is land and 335 square miles is water.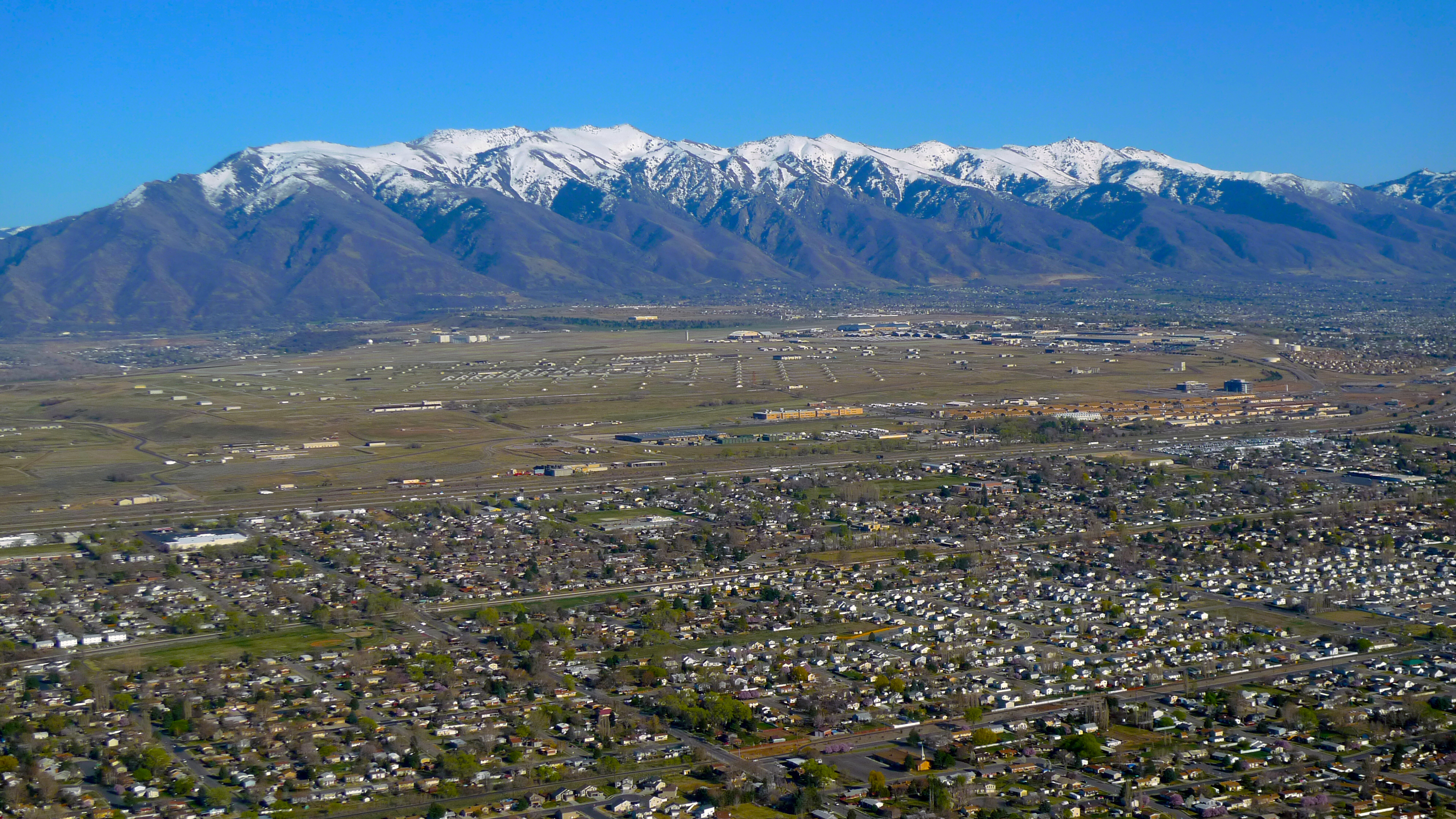 Adjacent counties to Davis include: Salt Lake County (South), Morgan County (east), Weber County (north), Box Elder County (northwest), and Tooele County (west). Communities in Davis include: Bountiful, Centerville, Clearfield, Clinton, Farmington, Fruit Heights, Kaysville, Layton, North Salt Lake, South Weber, Sunset, Syracuse, West Bountiful, West Point, and Woods Cross.
Davis County, encompasses 14 zip codes that include: 84010, 84011, 84014, 84015, 84016, 84025, 84037, 84040, 84041, 84054, 84056, 84075, 84087 and 84089.
Nearby Ogden is only 6 miles from Davis County, offering a variety of events and fun things to do, including:
Housing Overview
The median home value in Davis County, Utah is $289,300 and home appreciation is 5.70% over the last year. The median age of Davis County Utah, real estate is 17 years.
Kelly Armer, Associate Broker - Davis County Real Estate Specialist - (801) 388-7074 Call Today! -
"Selling with Soul"
Renters make up 5.34% of the population and 6.77% of houses and apartments are unoccupied (vacancy rate). Value of owner-occupied housing:
Less Than $20,000 5.15%
$20,000 to $39,999 6.61%
$40,000 to $59,999 0.75%
$60,000 to $79,999 0.00%
$80,000 to $99,999 0.75%
$100,000 to $149,999 4.10%
$150,000 to $199,999 11.89%
$200,000 to $299,999 27.48%
$300,000 to $399,999 20.83%
$400,000 to $499,999 14.58%
$500,000 to $749,999 5.11%
$750,000 to $999,999 1.32%
$1,000,000 or more 1.45%
People
As of 2014, Davis County's population is 7,966 with 1,153 people per square mile (population density). The median age is 34.7. 67.51% of people are married and 6.51% are divorced. The average household size is 3.31 people. 47.42% of people are married, with children and 6.23% have children, but are single.
Climate
Davis County gets 21 inches of rain per year and snowfall is 43 inches. The number of days with any measurable precipitation is 82. On average, there are 226 sunny days per year with July highs around 91 degrees and Januarys around 19 degrees.
Education
Davis County schools spend $7,674 per student. There are 22 pupils per teacher, 1,085 students per librarian, and 519 students per counselor.
Strong school systems attract new residents and help their cities prosper. The quality of a school district is often a top factor for parents considering where to live. Davis County is part of the Weber School District.
Schools in Davis County include: Lomond View Elementary School, Dee Elementary School and Weber High School. Schools in nearby Ogden serving Davis County zip codes, include:
Elementary Schools - Bonneville Elementary, Dee Elementary, Gramercy Elementary, Heritage Elementary, Hillcrest Elementary, Horace Mann Elementary, Lincoln Elementary, James Madison Elementary, Odyssey Elementary, Polk Elementary, Shadow Valley Elementary, Taylor Canyon Elementary, T.O. Smith Elementary, and Wasatch Elementary. Junior High Schools - Highland Junior High, Mound Fort Junior High, and Mount Ogden Junior High. High schools - Ben Lomond High, Ogden High, and George Washington High.
Nearest colleges/universities to Davis County include: Weber State University, Ogden-Weber Applied Technology College and Stevens–Henager College.
Economic Overview
The unemployment rate in Davis County is 3.50%, with job growth at 3.95%. Future job growth over the next ten years is predicted to be 44.40%. Sales tax rate is 6.85%. Income tax is 5.00%. The income per capita is $32,368, which includes all adults and children. The median household income is $84,072. Estimated households by household-income:
Income Less Than 15K 2.95%
Income between 15K and 20K 3.82%
Income between 20K and 30K 4.69%
Income between 30K and 40K 8.68%
Income between 40K and 50K 5.02%
Income between 50K and 60K 5.06%
Income between 60K and 75K 11.62%
Income between 75K and 100K 20.17%
Income between 100K and 150K 21.21%
Income between 150K and 200K 6.97%
Income greater than 200K 9.80%
Hospitals Near Davis County
Residents of Davis County have 3 hospitals within 12 miles, which include: McKay - Dee Hospital Center (10.1 miles SSE) Ogden Regional Medical Center (11.2 miles S) and Brigham City Community Hospital (11.6 miles N).
Utility Providers
Transportation
The average one-way commute in Davis County takes 24 minutes. 78% of commuters drive their own car alone, 14% carpool with others, 2% take mass transit, and 3% work from home. The Utah Transit Authority (UTA) bus routes serve Davis County (Weber County Routes, Weber County UTA Map - UTA Home Page). TheFrontRunner commuter rail runs between Salt Lake City and Davis County, and includes a stop at the Ogden Intermodal Hub.
The nearest major airport is Ogden-Hinckley Airport offering domestic flights, and is 12 miles from the center of Davis County. Another major airport is Salt Lake City International Airport (SLC / KSLC) which has international and domestic flights from Salt Lake City,
Kelly Armer, Associate Broker - Davis County Real Estate Specialist - (801) 388-7074 Call Today! -
"Selling with Soul"
Realty Path Summit is a full-service real estate brokerage representing buyers and sellers. If you are a buyer, our foremost goal is to assist you in finding the perfect home in the right neighborhood to fit for your lifestyle, preferences and needs!
We focus our real estate services in the following communities of Davis County, but not limited to Layton and Hill Air Force Base. If you are considering selling your home, we utilize the latest real estate marketing tools online and offline to expose your Davis County real estate property to the widest range of potential buyers. We are here to get your home aggressively marketed to sell as quickly as possible and for the best price!
Our team of real estate professionals have extensive knowledge of the Davis County real estate market, which allows us to guide our clients intelligently. Whether you are looking to buy, sell or invest, we have one mission, and that is to provide exceptional customer service while assisting you throughout the transaction. Please call us today or fill out the online contact form and let us know how we can best serve your Davis County real estate needs. We look forward to speaking with you!
Kelly L. Cordova-Armer, Associate Broker
Realty Path @ The Junction
2368 Kiesel Ave.
Ogden UT 84401
(801) 388-7074 Office
(801) 388-7074 Mobile
KellyisSelling@gmail.com